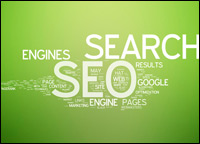 Media Design Services, Inc. was established in 1996.
Blake Webster, the president, is a WordPress authority, web and multimedia developer, digital product developer, web publisher, search engine optimization consultant, internet marketer, photographer, published author, environmentalist and publisher of the online magazine Greener Living Today.
He has taught web development and consulted businesses in the San Francisco Bay area since 1996. He conducts monthly WordPress workshops and classes in Sonoma County and is available for workshops in the San Francisco Bay Area.
His latest book, WordPress Security Fundamentals, addresses WordPress security issues and offers advice in protecting your WordPress website from hackers.
Specialties:
Web Design/Maintenance
WordPress Development
WordPress SEO
WordPress Training
WordPress Workshops
SEO Consultant
Social Media SEO Campaigns
Social Media Syndication
Social Media Platform Development
Satellite Site Network Development
Internal Strategic Network Development
Strategic Backlinking Campaigns
eBook Conversion – Kindle and Nook
CreateSpace Book Layout
Blake Webster's titles are available in paperback and Kindle on Amazon: