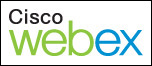 All of our online training workshops are powered by Cisco WebEx technology.
Considered one of the most powerful online training applications, WebEx makes classes more engaging and interactive. Classes are delivered through the Cisco WebEx cloud, allowing for a high level of performance and security.
Our online workshops are available for PC, Mac and mobile devices. WebEx offers free mobile apps for iPhone, iPad, Android and Blackberry. Attend our WebEx online workshops from any 3G/4G or other WiFi-enabled device. Just launch the meeting by entering the URL in your browser — no app is required.
The WordPress training sessions are taught by WordPress authority Blake Webster.
Online sessions are limited to 3 people.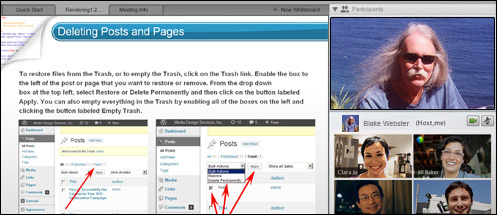 Pricing:
1 Person: $55.00 Per Hour
2 People: $75.00 Per Hour
3 People: $100.00 Per Hour
Please contact us and schedule an online WordPress training workshop today!